About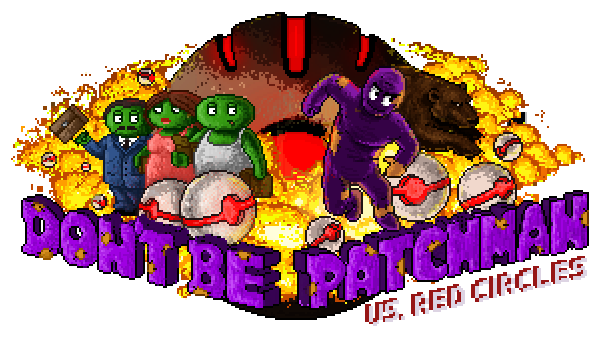 The Sheeple are in trouble – they've been enslaved by the Drones – and it's all Patchman's fault! Now it's up to you to redeem Patchman, rescue the Sheeple, and uncover the awful secret behind the Drone army. Stay out of sight, wear clever disguises, search the forest for seeds, grow fruits and plants, tear down propaganda, awaken the Sheeple to break the control scheme, and power down those nasty robots! Featuring gaming's first anti-anti hero: Patchman, who you are, but aren't supposed to be! Make sense?
All that and more awaits in Don't Be Patchman, a sneak-and-grow adventure featuring realtime isometric action, procedural generation, colorful pixel art, disruptable economic system, stealth mechanics, farming combat, advanced enemy ai, tower defense, collectible comic book with epic plot twists, and more! Patchman vs. Red Circles is the complete standalone first episode of this game!
Available now on SteamOS / Linux, Windows and Mac OSX. Includes Steam Achievements, Leaderboards, and Trading Cards! Playable with a gamepad, Steam controller, mouse+keyboard, or solo keyboard.
So… who is Patchman and why shouldn't you be him? Find out in the game THEY don't want you to play!